Tuesday night I ventured to Wembley Stadium in London to watch a band most people would compare to Marmite. Coldplay. You either love them or loathe them.
I for one have been a big fan since I was a kid. Along with many bands from very different genres Coldplay are probably the most prominent in terms of influencing me to start songwriting.
A decade ago I saw Coldplay for the first time at my beloved Arsenal FC's Emirate's Stadium with the same friend who invited me to this particular gig. Difference between Tuesday's concert and the first was I didn't have to fill my feet with blood standing still for 4 hours not being able to see the band over a sea of peoples heads. This time I had elevation and a glorious seat. So really, this was the first time I actually got to experience them properly.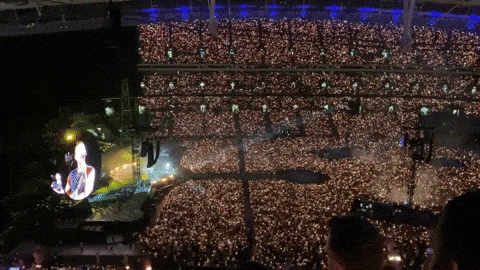 Seeing 80,000 wristbands light up forming patterns synced with the songs was a sight to behold. Even if you don't like the band you've got to at least respect the imagination and ability to play as good live as they do on the recordings.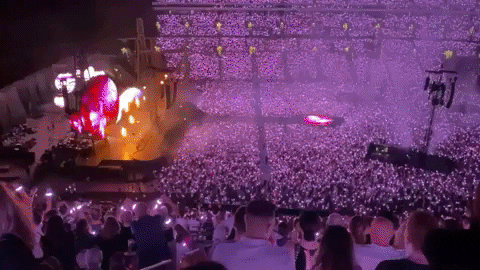 My only gripes I had would be the knob next to me whistling to the top of his lungs every five minutes destroying my left ear drum, my natural inability to join in with the herd when being told things like 'put your hands in the air' and going to a urinal with about 1000 other men crammed in a tiny room.
Overall though, the gig was superb. I just ask one thing from you if going to a concert… don't be the knob who whistles.
---
Lastly, I want to thank you for all the kind comments and likes on my last post, much appreciated. I leave you with a very short guitar cover of my favourite Coldplay song 'Speed Of Sound' that I made: